Welcome to Nutrition In Sheffield
I hold consultations via Zoom or FaceTime on Mondays from 8.30am - 2pm.
If you don't have that technology or are unable to use it, I can also hold consultations on the phone if necessary.
Please note I am currently not taking any more new clients .
However, if you are a current client, OR have been a client of mine in the past, OR have been recommended by a current or past client, please do get in touch. Please be aware though that there may be a wait of several weeks before your appointment.
Feedback from my clients is that video call works very well - many have said they prefer it as it saves on travel time and they can have a consultation from the comfort of their own home.
Please be aware that I do sell Gift Vouchers*, for any amount from £5 upwards, to put towards any consultation or package, so please email me or call me if you'd like to purchase one for yourself, a member of your family, or as a present to a friend. They are valid for 6 months.
*Please note that if you change your mind for any reason, refunds for Gift Vouchers can be made within a month of purchase and the refundwill only be made to the original purchaser.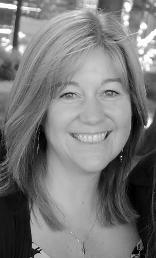 Sophie Leicester
BA Hons English, BSc Hons Nutritional Health
Dip BCNH mBANT, CNHC registered
Registered Nutritional Practitioner
As an experienced, fully qualified practitioner, I am passionate about food, cooking and promoting the importance of diet in influencing health and well-being.

I am qualified to degree-level to provide tailored dietary and nutrition advice to support my clients. I specialise in helping people with weight management issues. I work with people who want to lose weight, and also those who would like to gain weight - both can be difficult for many people. You may have a health issue that complicates this for you (e.g. hypothyroidism, PCOS, insulin resistance) and I am trained to support your health with these conditions as well. I also work with people who just want to look at their diet and make some healthier choices.
You might simply be interested in nutrition and want to know how to tweak your diet to be as healthy as possible for you,or to understand how best to feed your family.
As well as initial discussion and practical advice, I also offer health coaching packages. My background in teaching, and my use of coaching and counselling skills, means that this is an integral part of the way I work in order to help my clients make sustainable and effective change.
Whatever the issue, I can help you make sense of the mass of information that is constantly bombarding us, both online and in the media, and more importantly, I can help you put that advice into practice in a sustainable, realistic and practical way.

Nutritional Therapy recognises that the food we eat can have a profound effect on our health and well-being. I consider every individual to be unique and offer personalised nutrition and lifestyle programmes using evidenced based nutrition science. My training was based on the principles of Functional Medicine.For those of you interested in knowing more about Functional Medicine, please have a look at this article.

I work with people of all ages. My approach is both realistic and practical as I believe that everyone can use the science of nutrition to be as healthy as they can be.

I am registered with the Complementary Natural Healthcare Council which is approved by the Department of Health, and have been involved in a project with NHS Pharmacists as part of the Face to Face Wellbeing Project.

Visit my Facebook page for tips, recipes and up to date research.
To understand the difference between a Registered Nutritional Therapist (now sometimes known as a Nutrition Practitioner), a Dietician, and a Nutritionist, please see this page.
See this document for a description of Nutritional Therapy by the CNHC.